Audio
Progressive Relaxation
Soothing voice guides you through process of tensing and relaxing one muscle group at a time to help you relax.
Guided Imagery
Soothing music and voice guides your thoughts toward peaceful images to relax your mind and body.
Prayers
During Your Stay
If you are staying in the hospital, please know that Our Sisters hold you in their prayers daily. If you would like to speak with a person from Pastoral Care, please let your nurse know.
We are here to pray with you and for you as well, if you would like.
While You Recover
Our team can help with relaxation, prayer, mindfulness and in other approaches to pain and discomfort. We welcome your prayer requests at any time.
SilverCloud App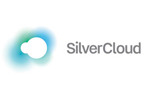 OSF HealthCare is proud to offer SilverCloud, a secure, anonymous and interactive platform that helps people manage the feeling and causes of depression, anxiety or stress. This free app is available via handheld device, computer or laptop and consists of up to seven interactive modules. Each can be completed in any order, typically over an eight to 10 week period. These include mindfulness exercises, interactive journaling, mood and lifestyle charting.
Anyone 18 years old or older living in an area served by OSF HealthCare can enroll in SilverCloud modules.
Learn More