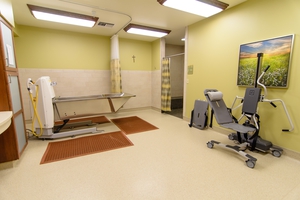 Our hydrotherapy tub provides an option for our patients' personal care and comfort.
Hydrotherapy has been used for thousands of years to calm and sooth.
By putting together three of nature's most powerful relieving agents: heat, water and air, it invigorates and yet gently massages the body while easing away aches and pains, thus bringing comfort to our patients.