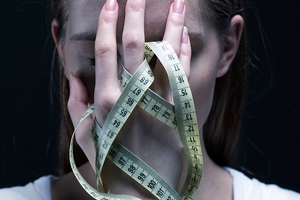 The Eating Disorders Program at OSF Saint Francis Medical Center in Peoria, Illinois provides comprehensive medical, psychological and nutritional services to adults and adolescents diagnosed with an eating disorder.
We specialize in individualized attention to meet treatment goals in a clinical-based environment.
Our multidisciplinary team works to uncover the root of the disorder, and develop a treatment plan aimed at teaching each individual how to identify the stressors that trigger their disorder and how to handle the challenges of everyday life.
We believe the support of family members in the treatment process leads to the most positive long-term outcomes, so we provide a variety of opportunities for their support, including family therapy and participation in support groups.
We are the only comprehensive eating disorders program in Central Illinois, and our goal is to provide top-quality, supportive, effective care to our patients and their families.
Conditions We Treat
Anorexia nervosa
Bulimia nervosa
Binge eating disorder
Many individuals do not meet the strict diagnostic criteria of anorexia nervosa or bulimia nervosa. However, individuals may exhibit attitudes and behaviors that pose serious health threats.
These individuals are often diagnosed with eating disorder, not otherwise specified, and can still benefit from treatment.
Treatment Options
The first step of treatment is an evaluation by a psychotherapist, consisting of an interview to gather a history and description of current problems. After the evaluation, our team will discuss your options and recommend an appropriate course of treatment.
Outpatient Counseling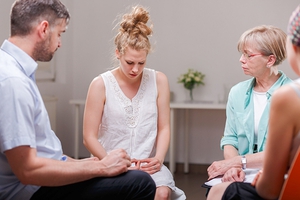 Outpatient counseling is the cornerstone of managing eating disorders. It explores the underlying factors that maintain the eating disorder and emphasizes the development of a plan for change.
For patients who do not require the structure and support of the partial hospitalization program, our outpatient program provides a comprehensive, individualized treatment plan and may include:
Family therapy - The family can be instrumental in the recovery process. Many families find these sessions help reduce guilt, stress and miscommunication.
Nutrition counseling - A licensed dietitian assesses nutritional status and provides nutrition counseling, which is an essential component of treatment for eating disorders.
Medical management - We coordinate with your primary care physician to address any medical concerns or issues. A medical consultant is available to assist in addressing issues with those who are admitted for partial hospitalization treatment.
Psychiatric management - A psychiatrist is available to provide psychiatric evaluations and treatment when appropriate.
Intensive Outpatient Program (IOP)
Those who are able to manage their symptoms to an extent, but are still struggling on a daily basis, may benefit from our intensive outpatient program.
This program provides two structured meals along with therapy and activities, from two to five days per week.
When you participate in this program, you spend evenings and weekends at home, and are responsible for managing one meal at home each weekday.
Partial Hospitalization Program (PHP)
Our partial hospitalization program offers a more structured daily environment for those whose symptoms include severe weight loss, inability to gain weight or daily bingeing and purging.
The program provides three meals each day, group and individual therapy, psychoeducation and body image therapy.
The program runs five days per week from 7:30 a.m. to 6:30 p.m. and provides the structure and support for you to be at home during evenings and weekends. This program may be recommended under the following circumstances:
Medical or psychiatric instability
Severe weight loss or inability to maintain an adequate weight
Unremitting binge-and-purge episodes
Failed outpatient treatment
All patients in IOP and PHP participate in the following:
Therapeutic community
Group therapy
Medical management
Psychiatric management
Family therapy
Structured group activities
Individual psychotherapy
Nutrition counseling
Body/Self-image group