OSF HealthCare Saint Anthony's Health Center provides Alton, Illinois, nationally recognized cancer care in a state-of-the-art facility – OSF Moeller Cancer Center
People initially come to us for the experience of our team, but the holistic, compassionate care we provide makes the difference. Our team consists of board-certified physicians, and nurses who are specially trained and certified in oncology.
They use a collaborative approach to give you individualized care. Working together, they will meet regularly to discuss your case. And throughout the process, they meet with you and your family to address all your concerns - and to listen and understand
If you need a moment to yourself, our chapel and healing garden are warm, comforting places that promote emotional and spiritual healing.
Treatment Options
At the OSF Moeller Cancer Center, we offer comprehensive cancer care services, including access to clinical trials, radiation therapy, hematology, chemotherapy, immunotherapy and surgical oncology.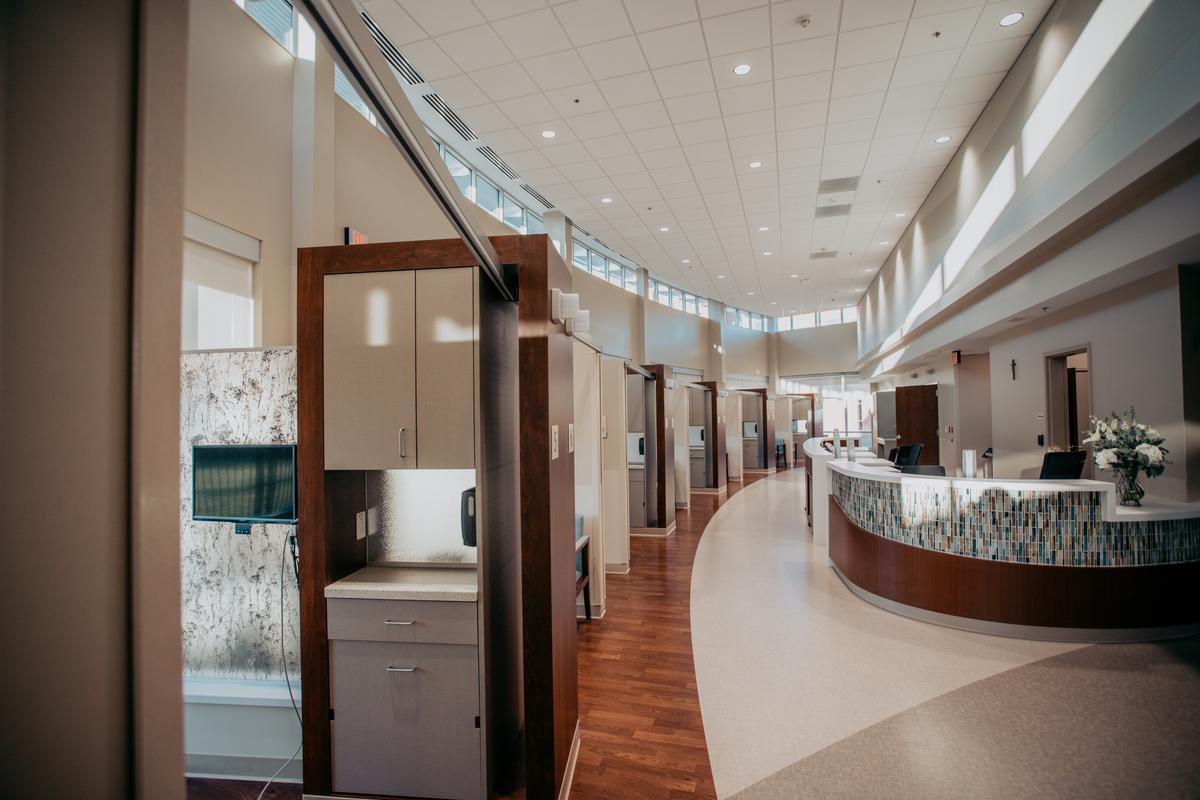 Advanced treatment options include:
4D CT simulation
Deep inspiration breath hold
External beam radiation therapy
Image-guided radiation therapy
Intensity-modulated radiation therapy
Stereotactic body radiation therapy
Optical surface monitoring system
Diagnostics and Imaging
OSF Saint Anthony's offers a complete range of medical imaging and diagnostic services for detecting and treating cancer. With OSF Moeller Cancer Center connected to the hospital, you have easy access to those diagnostic capabilities, allowing for convenient access, faster exam times and results.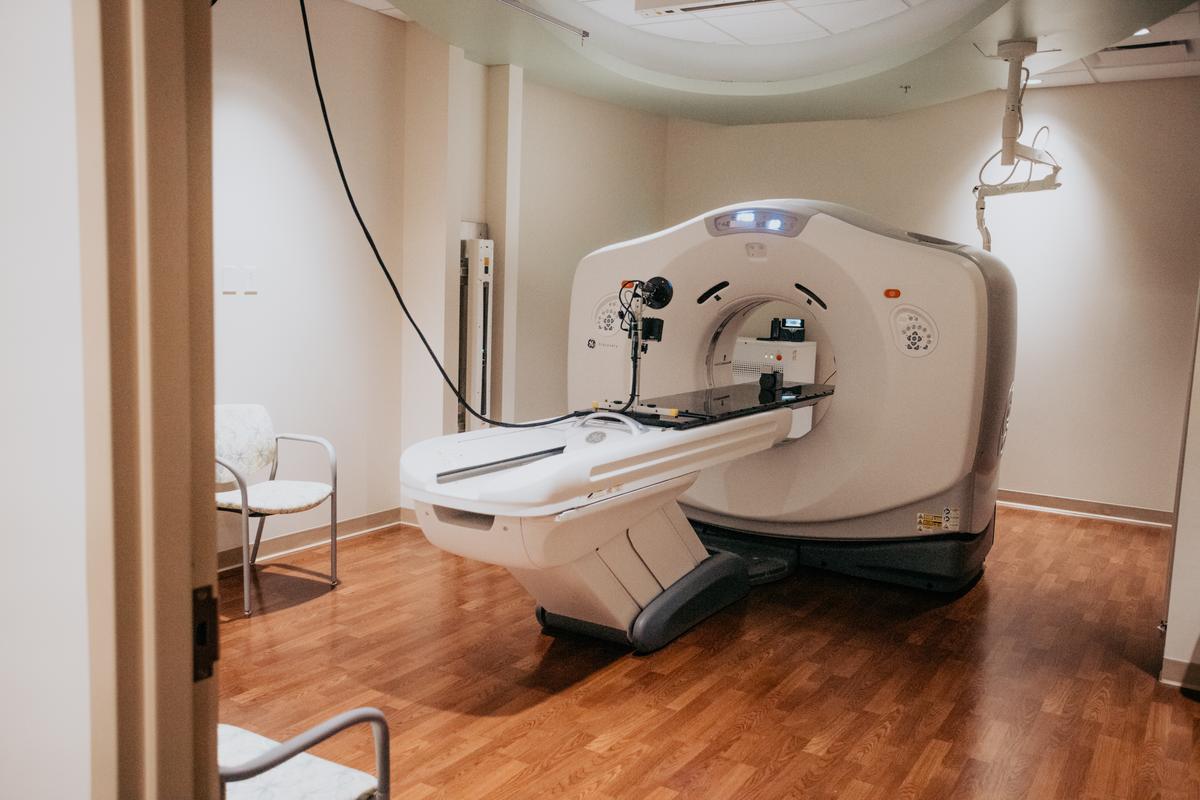 Cancer diagnostics provided:
3D digital mammography
Biopsy and image-guided biopsy
Bronchoscopy
CAT scan – 64 slice, low-dosage
Colonoscopy
Fluoroscopy
MRI
PET scan
Prostate-specific membrane antigen positron tomography
Ultrasound
Upper endoscopy
X-rays
Support Services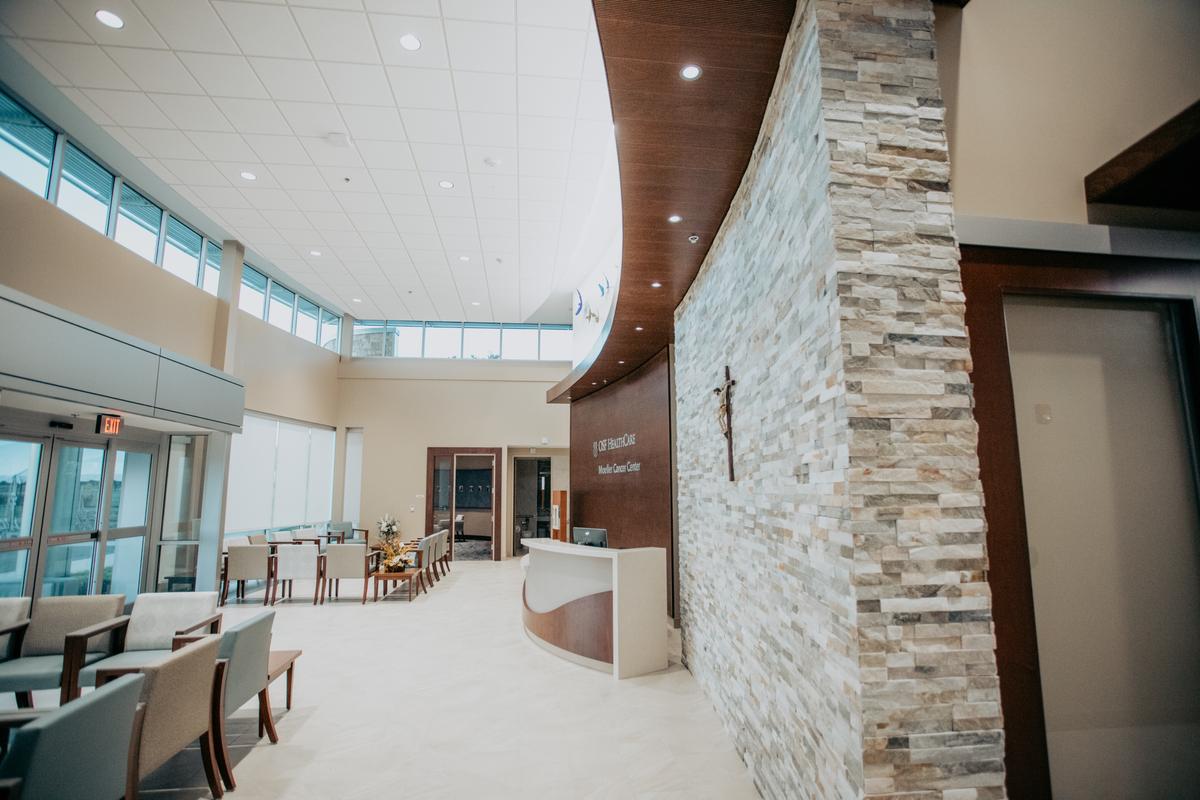 Experts from several specialties, such as patient and financial navigators, clergy, researchers, dietitians and counselors, work together to ensure you are cared for in body, mind and spirit. These support services include:
Financial navigators
Nurse navigators
Nutrition counseling
Palliative care
Pastoral care
Rehabilitation
Smoking cessation
Social work
Support groups
Preparing for your first visit
Your first cancer treatment can feel stressful, but we will be with you every step of the way.
Parking is available in the lot in front of the cancer center.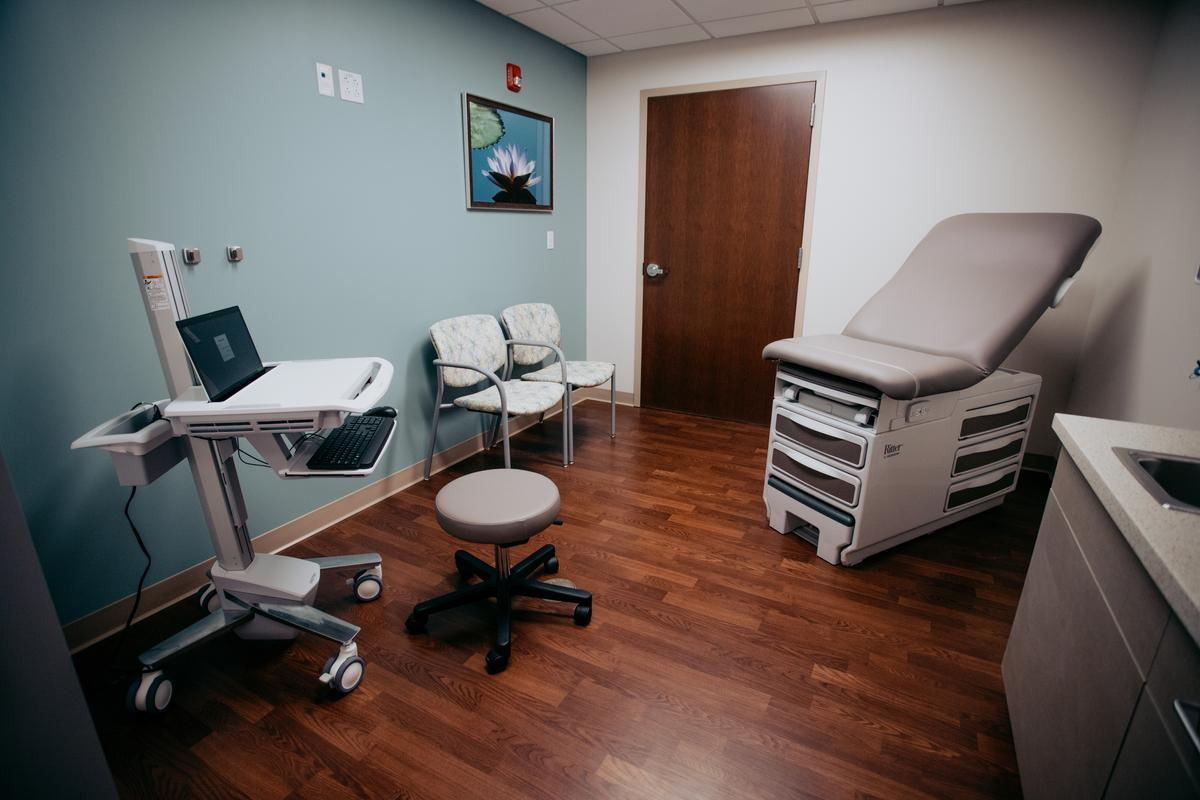 When you arrive at the OSF Moeller Cancer Center, please check in at the front desk. You will need to bring your driver's license, insurance cards and a list of any medications or supplements you are currently taking.
Your first visit will take longer than usual. You will meet your doctor and nurses, who will educate you on your treatment, medications and lifestyle adjustments. Depending on your type of cancer, you might watch an educational video. In addition, some treatments require pre-treatment medications.
Normal chemotherapy treatments typically take longer than radiation treatments, however, your first treatment visit may take even longer. Your care team will need to draw labs and any medications will be administered slowly to monitor for reactions. We supply reading material, snacks, drinks, warm blankets and pillows but feel free to bring your own. We can order you and a guest food from the cafeteria if your treatment occurs during lunch.
We make every effort to make your treatment as comfortable as possible.
Accreditations and Certifications
At OSF Moeller Cancer Center, we are committed to excellence in the quality of care patients receive. We are accredited or certified by:
American College of Radiology
American College of Surgeons Commission on Cancer Accreditation
CLIA Certificate of Accreditation
College of American Pathologists
We're Here for You
For more information on the OSF Moeller Cancer Center and services, please give us a call at (618) 433-7600.
News