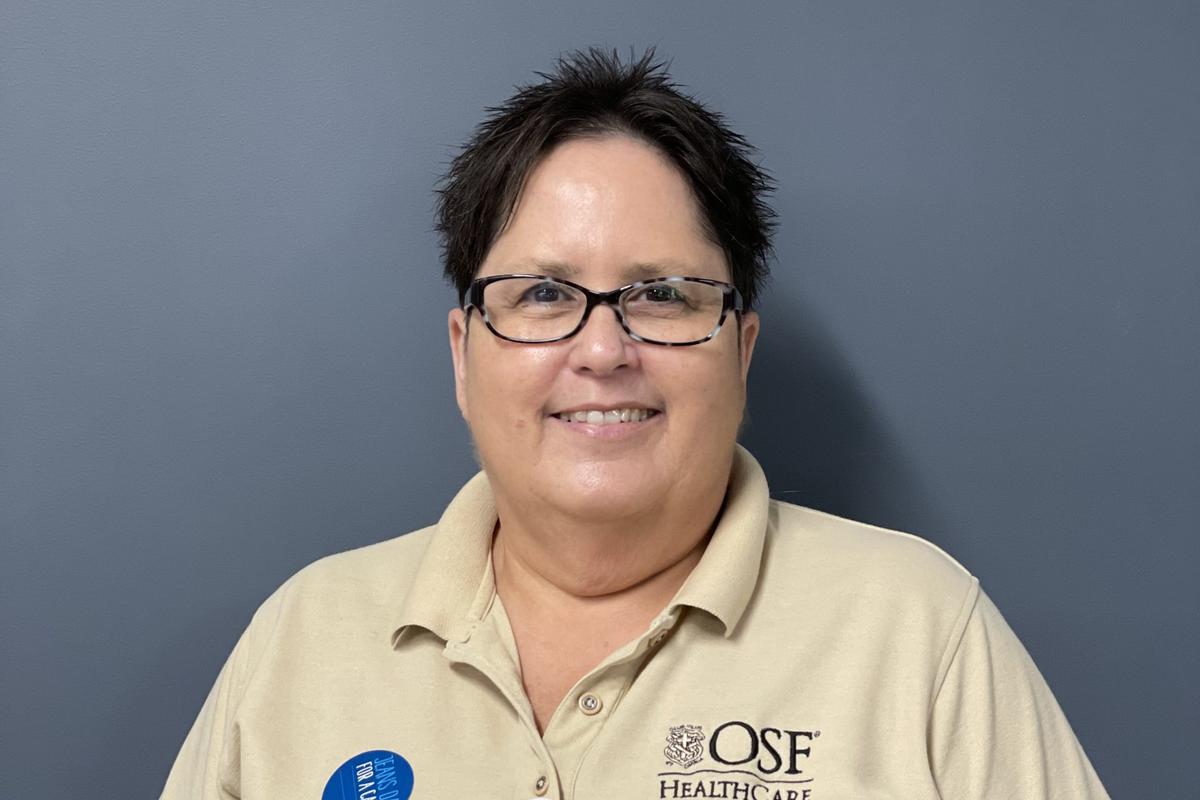 Dodi Callister, Physical Therapist
Northern Region Honoree
OSF HealthCare Saint Elizabeth Medical Center, Center for Health Streator

Nominated by Kelly Anderson and Mona Rabago

Dorothy "Dodi" Callister has been a physical therapist since 1982. She received her Bachelor of Science in Physical Therapy from University of Illinois at Chicago in 1982 and her Master of Health Science degree with emphasis on adult and pediatric neurology from University of Indianapolis in 1992.

Dodi worked as a staff physical therapist with special interest in neurology at Riverside Hospital in Kankakee, Illinois from 1992 to 1996. She became the Rehabilitation Director at Gibson City Hospital as she continued to see patients as well as started their wound care team. She returned to Riverside Hospital and started a rehabilitation multidisciplinary team of 21 members as the Rehabilitation Coordinator and Head of Physical Therapy until 2017.

In September 2017, Dodi started working at OSF Center for Health – Streator as a staff Physical Therapist. She has tremendous experience and knowledge with the complex geriatric population and with patients who have had amputations. The OSF Center for Health in Streator is fortunate to have her extensive expertise on the rehabilitation team.

Very active in her local community, Dodi started Eleanor's Closet in order to help individuals who have barriers in getting assistive devices and equipment along with mobility devices such as floor bikes. Her goal is to keep people as mobile as possible and keep them in their home and community as long as they can by removing some of the financial burden.

Dodi also sits on the Brain Injury Clubhouse Board in Streator and is active in her church, St. Paul's Evangelical Lutheran Church in Streator. She is President of the Streator Leading Ladies which provides educational scholarships to women. Dodi is a true ambassador for the OSF HealthCare Ministry.