Celebrating 100 Years of Catholic Health Care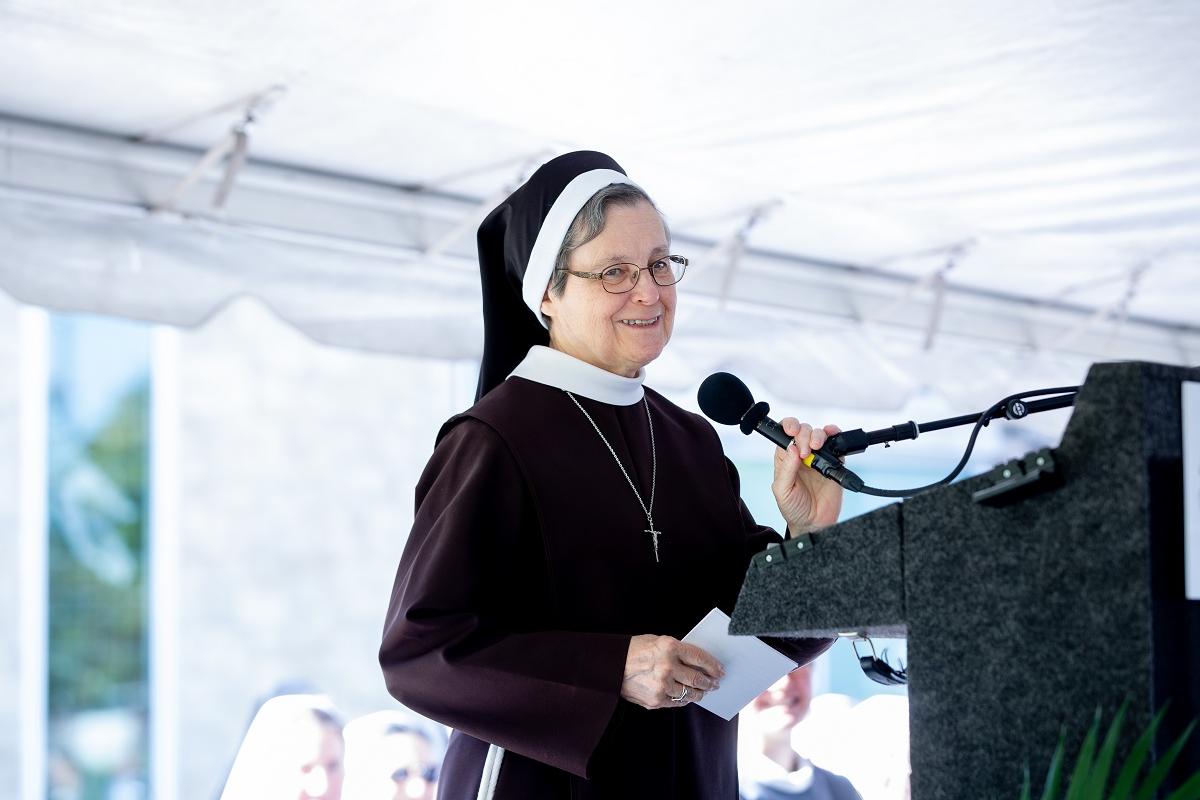 After nearly a century of care, OSF came to the community and immediately understood that the Servants of the Holy Heart of Mary ARE Heart of Mary Medical Center. They are the mortar that fills in all gaps and sets firm the walls that provide the environment where we labor and serve. My heart is full of gratitude.
I fully agree with Bishop Tylka in that Catholic health care always upholds the sanctity of life and is a gift to our communities and our church. OSF HealthCare Heart of Mary Medical Center will be a continued presence of peace and healing in the Urbana area for many years to come.
Ultimately, God entrusts in us a higher profound calling, to bring the love of His Son, Jesus, to a world and people desperately in need of it. I love the text from St. Matthew's Gospel, Chapter 25 when Jesus said: "Whatever you do to the least of my brethren, you do to me!" God identifies Himself with each of us.
As we extend ourselves in support of this Sacred Ministry, in whatever form that support takes, God accepts as having been given to Him. How can your lives not be blessed. On behalf of our Sisters and all of those we serve with the greatest care and love, thank you. God bless you.
Pax et Bonum
Sister Judith Ann Duvall, O.S.F.
Major Superior
The Sisters of the Third Order of St. Francis
If you would like to honor your loved one with a donation to OSF HealthCare Heart of Mary Medical Center, or if you are interested in furthering your support, please use the button below.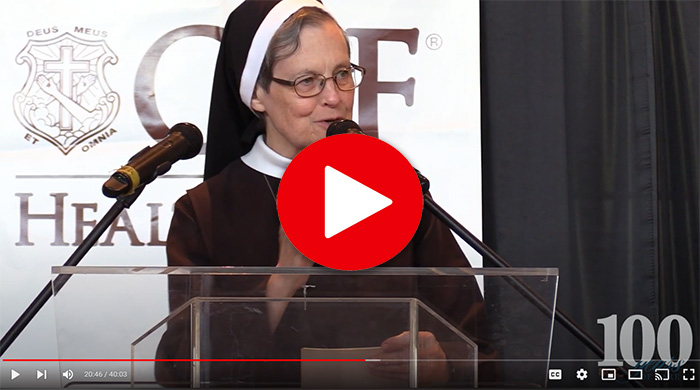 Daniel J. Kobasic Foundation gifts $1 million to support cancer services at OSF HealthCare St. Francis Hospital & Medical Group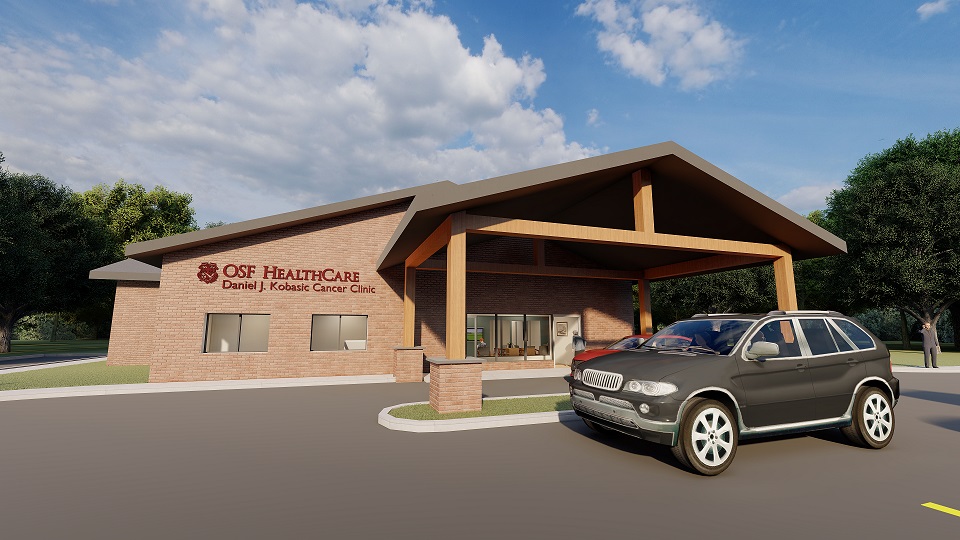 announced today a gift of $1 million to the OSF Foundation by the Daniel J. Kobasic Foundation to support cancer services at its facility.
The transformative gift from the Daniel J. Kobasic Foundation, coupled with $1.5 million received earlier this year through a congressionally directed spending request will allow OSF to move forward with relocating oncology services from its current location within the OSF Medical Office Building to a larger, separate building on the hospital campus. The move will provide additional space and enhanced services for patients facing a cancer diagnosis.
"We are immensely grateful to the Kobasic family for their generosity and commitment to quality health care," said Kelly Jefferson, president, OSF St. Francis Hospital & Medical Group. "Their gift will help us provide a heightened level of oncology services for the community that will help our patients not only survive, but thrive."
Oncology services at OSF St. Francis are provided through a collaboration between OSF and Green Bay Oncology, a relationship that has served the local community since 1994.
"Throughout our relationship with OSF, our services and the need for oncology services have grown significantly over the years," said Brian Burnette, MD, oncology and hematology specialist with Green Bay Oncology. "Within the past five years alone, the number of patient visits has nearly doubled. Finding sufficient space to provide and grow those services has been challenging. With generous support we are now able to expand on our strengths and continue providing the highest quality care for the patients we serve."
"It is our great pleasure to be able to provide this wonderful gift in support of improved and expanded oncology care resources in loving memory of Daniel Kobasic," said Krystal Kobasic, chairwoman of the board of the Daniel J. Kobasic Foundation. "The quality of care and dedication of OSF and Green Bay Oncology is unparalleled. The community deserves this and so much more."
The new OSF HealthCare Daniel J. Kobasic Cancer Clinic will allow for growth of oncology and hematology services that will respond to current and future patient care needs. It will encompass additional space for a larger arrival and waiting area, enhanced patient care areas, nurse navigator services and on-site support services, including lab and pharmacy.
"We are truly grateful to the Daniel J. Kobasic Foundation for their commitment to Delta County and the patients we serve," said Jefferson. "Their support will allow us to move forward on this much needed project that will significantly impact residents in our communities."