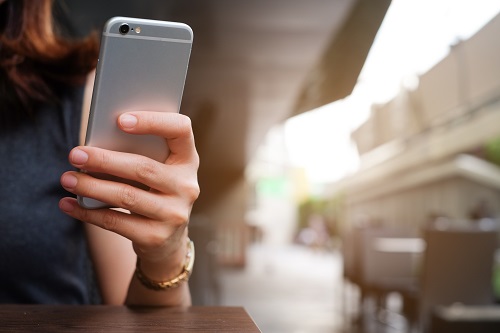 Manage which OSF MyChart alerts you wish to receive – and how to receive them. Receive notices of appointments, test results, billing statements and more.
Choose whether you want to be notified by email, text message or both. Manage settings directly on your mobile device if you would like to also enable push notifications.
Review Contact Information
To review your contact information, scroll the Menu to Account Settings and click on Communication Preferences. Scroll to the bottom of the page to locate the section labeled Contact Information.
Use this area to add or edit any details including your mobile phone number, your email address and your home phone and mailing address. By selecting the star next to a specific phone number listing, you can set it as your preferred number for communications.
This area is also helpful if plan to travel for an extended period of time. Enter a temporary address along with your start and end dates to ensure you are receiving timely information while you're away.
Set Up Communications
Please follow the instructions above to access the Communication Preferences page. Once you have confirmed that your contact information looks accurate, you're ready to select how you prefer to receive notifications.
Scroll to the top of the page where you'll see several categories to choose from:
Appointments
Messages
Health
Billing
Questionnaires
Account Management
Telehealth
To Do
You can turn notifications on or off for the different categories by clicking the icons on the right to highlight your preference: email, text or call. Green icons mean you are opted in, and white icons mean you are opted out. Locked icons (like those designated as mail) cannot be changed.
You may also modify notification settings for individual topics within a category grouping. Click the down arrow next to the category name to view more options and make your selections.
Once you have set your preferences, click Save Changes at the bottom of the screen.
Note: Text message alerts from OSF MyChart will be sent from 62879. Message and data rates apply.