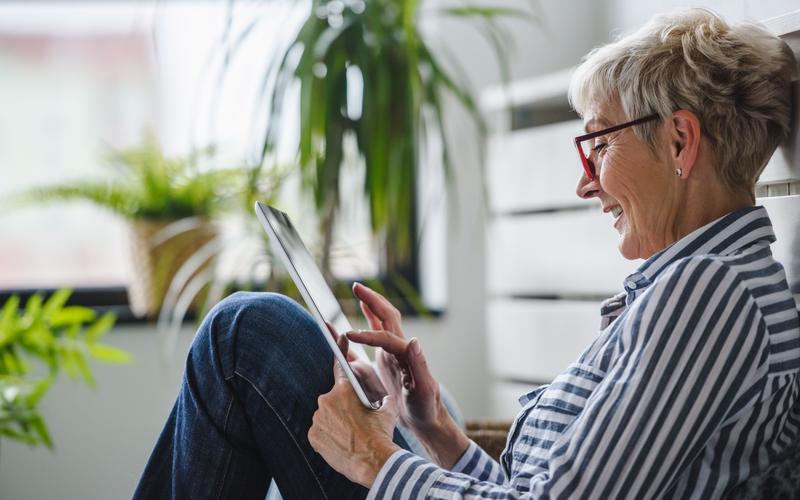 With your OSF MyChart account, scheduling health care appointments is quick and easy.
You can see what dates, times and locations are available, select the one that's best for you and reserve it now. If you need to cancel and change your appointment time, you can do that, too.
Schedule with specific provider
To schedule an in-person or virtual visit appointment with one of your providers, log in to your OSF MyChart account and click the Visits icon at the top of the screen. Then click the Schedule An Appointment button.
Choose the individual provider you wish to see. You will be presented options for type of visit – preventive, illness, follow-up, etc. Select one and you will be shown available dates and times with your provider. Pick the one you prefer and complete the scheduling process.
Testing and immunizations
Choose the type of appointment you wish to schedule.
With an OSF physician's order
The following diagnostic tests may be available in your area for self-scheduling: X-ray, ultrasound and Dexa bone density scan. If your OSF provider determines you're in need of a test, a ticket will be created within your existing OSF MyChart account once your order is placed. You will receive a notification that you're eligible to schedule an appointment at your convenience.
Without an OSF physician's order
There are several options available for patients to self-schedule an appointment without an OSF physician's order. You may be able to schedule an appointment for a flu shot, lab work, mammogram testing or COVID-19 testing and immunization if options are available in your area.
Follow the prompts to determine the location, date and time of your appointment. Select the one you prefer and complete the scheduling process. For some visits, you may be asked to answer a series of questions before you are shown appointment options.
Confirm and check details
Once scheduled, your appointment will appear on your account's Home Page. Click the View Details button. You will see instructions about your upcoming visit, and you will also have options to confirm, cancel or reschedule your appointment if necessary.