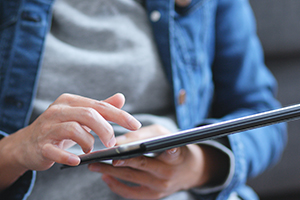 No more waiting for a phone call or letter to notify you that your test results are ready. In fact, you may be able to view your test results before your provider has had an opportunity to review them.
If you do not wish to see your results from certain tests or screenings and you prefer that your provider share those results with you, please let your provider know during your visit – or send them a message through OSF MyChart.
Your test results are accessible through your OSF MyChart account – or through the OSF MyChart Bedside app for hospital inpatients – as soon as they're processed.
Find your results
Log in to your OSF MyChart account and click on the Test Results icon at the top of the screen. Your most recent results will appear at the top of the next screen. Click on the test to view more details, including any comments from your provider, if available.