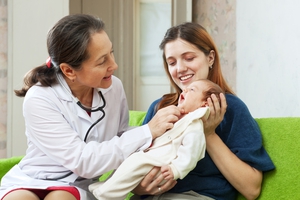 History
Care provided in the home has a very important history at OSF HealthCare. Over 130 years ago, our founding Sisters literally began caring for people in the Peoria area in their homes. Initially, upon their arrival here in 1877, no facility was available to them.
Records indicate that some pioneer Sisters rode donated bicycles to the homes of those they cared for; others walked where they were needed. In any case, OSF services, long before hospital facilities were acquired, began as care provided in the home.
Today
OSF Home Care Services is located in five regions throughout Illinois and Michigan. These regions include the Eastern Region (Bloomington, Pontiac, Urbana and Danville areas), Western Region (Galesburg, Kewanee and Monmouth areas), Peoria area, and Rockford area in Illinois and the Escanaba area in Michigan.
OSF Home Care currently attends to more than 8,000 patients each day. We provide home health and hospice services, home medical equipment, home infusion pharmacy, personal response systems, and a diabetes supply program.
Home care services are provided for patients of all ages with all levels of health conditions and needs. From infant respiratory therapy to adult rehabilitation to intravenous feeding to hospice services, home care is the fastest growing need in healthcare in the United States today.
The Sisters began their Mission in the home and OSF Home Care Services continues that tradition today. We offer a choice for those who want state-of-the-art care, but the security and comfort of their own homes.
We celebrate our Mission of never turning away anyone who needs our services, proudly provided "with the greatest care and love."